*Norwex Antibac products contain an antibacterial agent for self-cleansing purposes only.  The agent is solely designed to inhibit bacterial odor, mold, and/or mildew growth within the product.
What Are The Benefits Of Cleaning With Norwex Microfiber?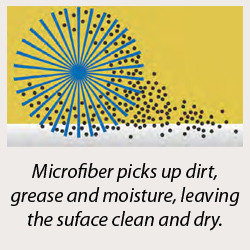 Norwex microfiber cloths are environmentally friendly. They can reduce the consumption of cleaning chemicals in your home up to 90% while at the same time reducing your exposure to toxic fumes. 
Save Time and Money
In today's busy world, it has been proven that Norwex products decrease cleaning time by 75% or more. Save money by reducing the use of chemicals and cleaning supplies up to 90%. The average household spends $450 - $600 a year on these items.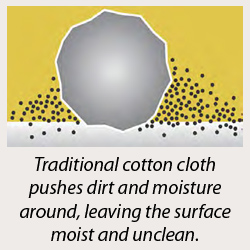 Improve Health
You don't breathe, touch or ingest harmful chemicals. Dirt and dust are removed instead of being spread around. You have a cleaner indoor climate, which reduces allergies.

Better Environment
Enjoy the satisfaction of knowing you are doing your part to preserve the environment for future generations.
Norwex Microfiber Cloths Can Be Used Wet or Dry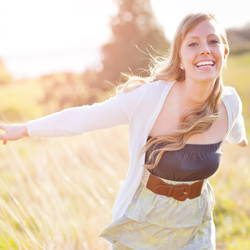 Dry:
The static effect created when using Norwex microfiber cloths dry enhances the ability to attract dirt and dust particles. As you lightly wipe the surface, the microfiber attracts and draws up even the smallest particles of dust, trapping them in the fibers until the cloths are laundered.
Wet:
The Norwex microfibers work together to give an excellent cleaning effect. Wet, wring and wipe away dirt and debris from all washable surfaces. For spot removing, spray water on the surface being cleaned.
Norwex Microfiber Care Instructions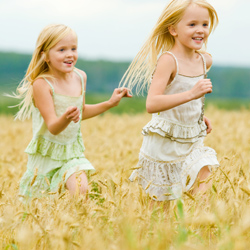 To save the environment and reduce the use of detergents, Norwex suggests that slightly dirty cloths and mops be washed with a little Norwex Dish Liquid under warm running water and used again before laundering.
Launder Norwex microfiber cloths with other lint-free laundry.
Use only Norwex Ultra Power Plus or another environmentally friendly detergent without fillers and bleach to clean our products.
Do not use bleach, fabric softener, or dryer sheets as these products reduce the microfibers ability to clean effectively.
Do not use on anti-glare coated surfaces.
The Norwex Guarantee
Norwex backs its commitment to quality with a 100% Satisfaction Guarantee. We will replace or exchange any merchandise you receive that is damaged or defective to your complete satisfaction.
To learn more about Norwex, or to order Norwex products you will be re-directed to our Norwex exclusive web store.Your Norwex order will be a separate transaction from your Urban Homemaker order.
If you have questions about Norwex products, or need help placing an order,

please call The Urban Homemaker at 1-800-552-7323.
---
#
*Norwex mandates that all Norwex products receive an exclusive presentation and cannot be sold with other products online. In order to comply with this policy, we re-direct you to our Norwex exclusive web store. 
---